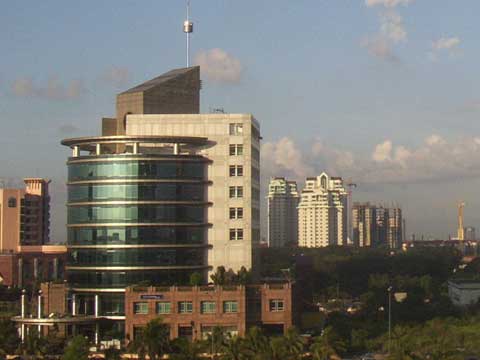 Since long time I wanted to collect my writings related to Indonesia in one website alone. Perhaps because of my love for this nation (yee), so I'm often writing ideas how to fix it. Not only just complain, grumble even blaspheme all the problems without a solution (but it mostly just grumble, hehehe).

No need to specially designed website. Enough blog. It's easy, ok? Just install, keep looking for a decent theme, custom here and there, it's so done! But it speaking always easier than doing it (of cource).
Although the desire was there even know what to do, but still did not materialize-being. The main obstacle is the time (classic problem). But who really do have to have a strong intention (although the opportunity still be there).
Finally the opportunity came. End of year holidays (2009) who plans out of town, not so because of Zelda, my child, ill. At last the long holidays (4 days) at home. Instead of staring, I finally decided to finish some unfinished projects, including arranging the library and make this dream site, hehehe.
Finally it's done too. And along with my birthday, it finally succeeded Indo.web website can launching.
~~~
The plan would Indo.web website (blog) will contain special about everything about Indonesia. Which most probably is my observations about the latest situation in Indonesia. Whether it's a social situation, politics, education and others. I hope I do not just write a short (and my nagging) about it, but it also has a solution.
Having been on Indonesia, I might add the writings about what it was Indonesia, my beloved country. About plants, animals, culture, food and even tourist attractions. I hope these writings keep me writing about the latest observations of the Indonesian situation.
And I'm open for anyone to contribute articles here. As long as they are about Indonesia. There was no fee, but I promise backlink to your website, hehehe.
~ ~ ~
My hope is hopefully a bit of writing meaningful for the life of the nation state and Indonesia. It makes our country can be even better to it. Thus Indonesia, beloved country, a strong state that is loved and respected citizens of other countries. Amen.